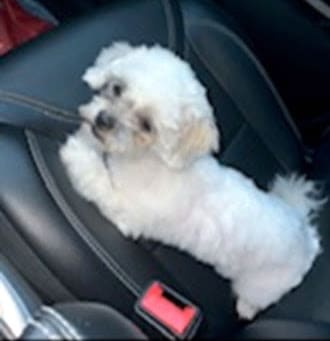 A white Shih Tzu named Nola was stolen Sunday (March 5) outside of her home in the Dixon neighborhood. Police are now asking the public's assistance in locating the dog and identifying the suspect.
Nola's owner let her outside her home in the 9200 block of Palmetto Street. After finding the dog was gone, the owner checked surveillance video, shown below, and observed a man taking Nola at 12:22 p.m.
Anyone with information about this incident or the whereabouts of the dog is asked to contact Third District detectives at 504-658-6030 or Crimestoppers anonymously at 504-822-1111.
On 3/5/2023, the reporting person let her dog out of her apartment so it could go outside. The reporting person stated she checked her video surveillance after her dog did not returned and discovered her neighbors ex-girlfriends son had taken her dog.