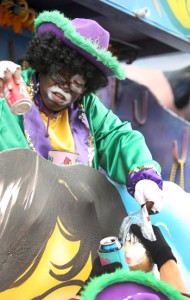 By Marielle Songy, Mid-City Messenger
It's Carnival time — and before we know it, we'll be hitting the streets and enjoying parades.
Something that goes great with parades, king cake and good times is that perfect beer or cocktail. It seems like nearly every brewery or distillery in town is getting in on the action and offering special Mardi Gras-inspired drinks.
Here's a list of Carnival offerings from a few breweries and distilleries to get you in the Mardi Gras mood.
Broad Street Cider
2723 S. Broad St.
broadstreetcider.com
Instagram: @broadcider
Broad St. Cider will be offering Green Fairy, a Macintosh cider infused with absinthe botanicals from local distillery Atelier Vie just in time for the first week of parades. Broad St. Cider uses the spent botanicals from Atelier Vie's Absinthe Verte, described by the distillery as "a traditional-style absinthe inspired by French recipes from the 1800s."
Broad Street Cider also carries hot spiced cider throughout winter. This year's version is a French juice infused with spices overnight.
The Courtyard Brewery 
1160 Camp St.
courtyardbrewery.square.site
Instagram: @courtyardbrew
The Courtyard Brewery is planning to brew three different beers for Carnival season. The first will be a King Cake Pastry Stout made with korintje cinnamon, Tahitian and Planifolia vanilla bean — and edible glitter. They are also planning to brew a 6.5% Hazy IPA called Mardi Gras Miracles, and Join the Parade, a 4.9% Session IPA that promises to be perfect for the parade route. 
Courtyard Brewery is about a block off of the main parade route in the Lower Garden District. It will be open every day during the parades, including Mardi Gras Day, with beer to-go and accessible bathrooms.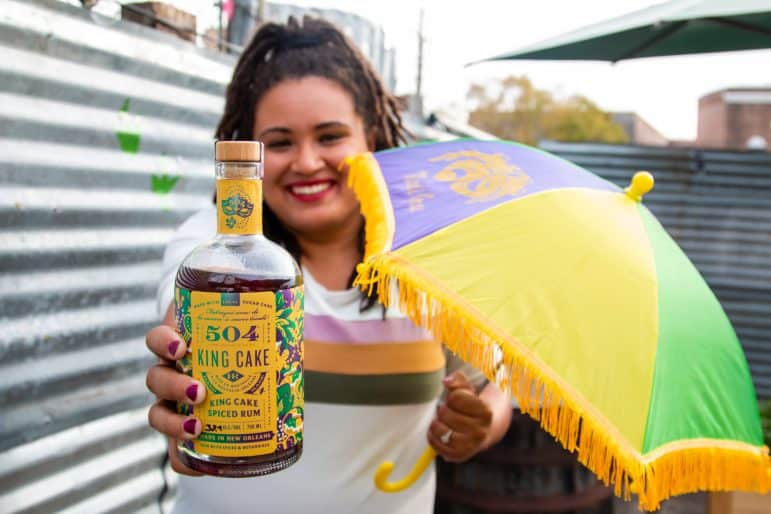 Happy Raptor Distilling
1512 Carondelet St.
happyraptor.com
Instagram: @504rum
Happy Raptor Distilling has released its bestselling seasonal infused rum, 504King Cake. Meant to be paired with a colorful slice of king cake or enjoyed watching a parade from a nearby porch, 504King Cake is produced exclusively for Carnival season.
It begins as a Caribbean-style white rum handcrafted in the Central City distillery with 100% Louisiana molasses, picked up directly from a century-old sugar refinery in Belle Rose. The infusion is crafted with roasted pecans, hand-cut orange peel, vanilla beans and cinnamon.
A portion of sales from every bottle of 504King Cake sold through Mardi Gras Day will benefit Grow Dat Youth Farm.
Miel Brewery
405 Sixth St.
mielbrewery.com
Instagram: @mielbrewery
Miel Brewery releases Hellaweizen during the Mardi Gras season. Hellaweizen is a classic Bohemian-style Hefeweizen brewed with white wheat and Mandarina Bavaria hops and then fermented on authentic Hefe yeast. Banana and clove strike a balance in the aroma and flavor while the body keeps the party light and effervescent. At 5% alcohol by volume, this wheat beer is perfect for Carnival day drinking.
Miel Brewery also plans to bring back its purple, green and gold beer slushies for the week leading up to Mardi Gras.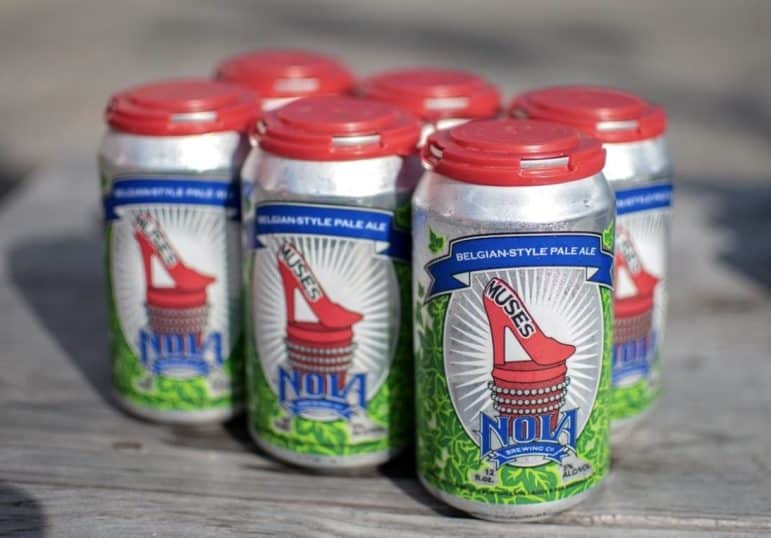 NOLA Brewing
3001 Tchoupitoulas St.
nolabrewing.com
Instagram: @nolabrewing
In honor of the Krewe of Muses, the popular all-female krewe that rolls Uptown on the Thursday before Mardi Gras, NOLA Brewing is bringing back their beer named in the krewe's honor. Muses is a Belgian-style ale, light on the palate, with select American hops providing a mild citrus edge to the traditional Belgian yeast flavor and aroma.
Port Orleans Brewery
4124 Tchoupitoulas St.
portorleansbrewingco.com
Instagram: @portorleansbrewingco
Port Orleans Brewery will have their Mardi Gras Seasonal and Bacchus Blonde Ale at the brewery and in stores for the parade season. In addition, Roll With It Tucks IPA is now available at the brewery and will be hitting stores in a few weeks.
Second Line Brewing
433 N Bernadotte St.
secondlinebrewing.com
Instagram: @secondlinebrew
Second Line Brewing in Mid-City just released Alryte, Alryte, Alryte, an Imperial Rye IPA (9.5% ABV). There are notes of candied citrus from copious amounts of Citra, Mosaic and Eukanot hops and a slightly sweet spiciness from the rye. This is one of the Second Line team's favorite brews, and it hasn't been around since 2020. Released in time for the Krewe du Vieux parade — with the theme "Vaxxed and Confused" — it is available in four-packs of 16-ounce cans and on draft at the beer garden, plus through limited distribution in stores. 
Later this month, Second Line will be releasing a beer in honor of the Krewe of Rolling Elvi. The Dev-ALE in Disguise (the awesome name came from the krewe) is an amber ale. This will not be available to the public in cans, but it will be on draft at the beer garden and available to take home in 32-ounce crowlers.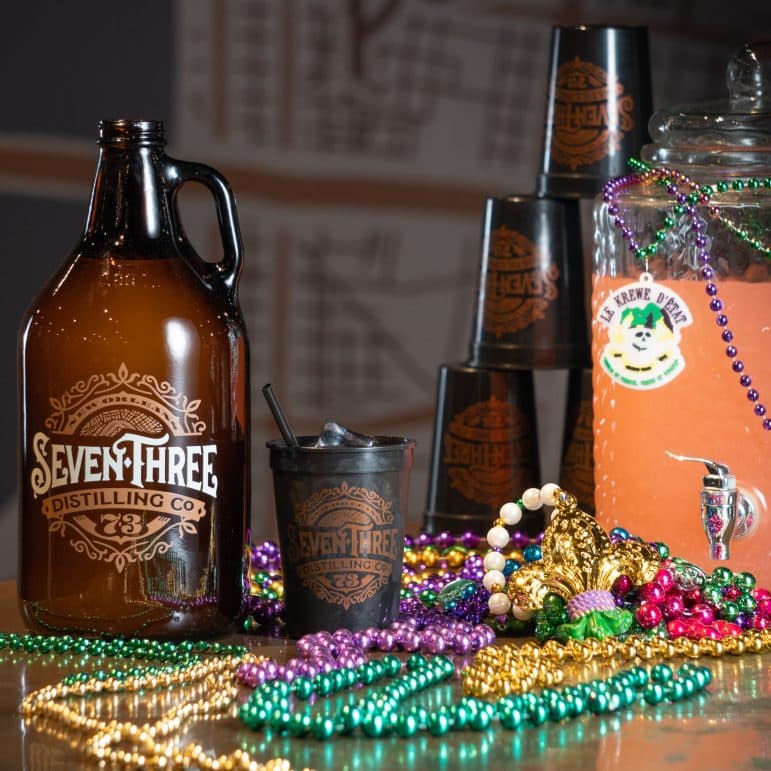 Seven Three Distilling Co.
301 N. Claiborne Ave.
seventhreedistilling.com
Instagram: @seventhreedistilling
With Mardi Gras season in mind, Seven Three Distilling offers $35 growlers (64 ounce) of batched cocktails at their distillery. In addition, they will be offering a rotating range of punches, including a Bee's Knees with Gentilly Gin and a Strawberry Basil Lemonade with St. Roch Vodka.
Urban South Brewery
1645 Tchoupitoulas St.
urbansouthbrewery.com
Instagram: @urbansouthbeer
Urban South Brewery brings back their King Cake Sour at the taproom and on store shelves. This beer is a cinnamon, vanilla and cream cheese milkshake sour. It will be on the shelves in Louisiana and parts of Mississippi, Alabama and Tennessee. Sitting at 6.5% ABV, King Cake Sour is a decadent Mardi Gras treat. This beer packed with cream cheese filling, cinnamon, and vanilla bean is a genuinely royal indulgence. Satisfy a year's worth of Mardi Gras cravings with this tantalizing drink.
At the taproom, Urban South will also be offering Resolutions Start Today, a Belgian table beer. A forgotten classic, this beer is brewed with lots of rye, spelt, Golden Promise and toasted rice. It features multigrain bread and soft vanilla tones from the malt with sweet floral and citrus zest notes from the heavy hopping of Saaz and coriander in the kettle.
Zony Mash Beer Project
3940 Thalia St.
zonymashbeer.com
Instagram: @zonymashbeer
Zony Mash Beer Project will have a trio of Mardi Gras beers available for the Carnival season. King Cake Imperial Stout was made in conjunction with the King Cake Hub, located at Zony Mash this year. It's a pastry stout made with vanilla, almond and cinnamon. Mystic Brewe of Mardi Gras is a collaboration with Miami's J. Wakefield Brewing made with passion fruit, cherry, lemon peel, tangerine and lactose. Finally, Hurricane Spiked Seltzer is a Zony Pop seltzer made with pure cane sugar.
Reporter Marielle Songy can be reached at mlsongy@gmail.com.