Sponsored by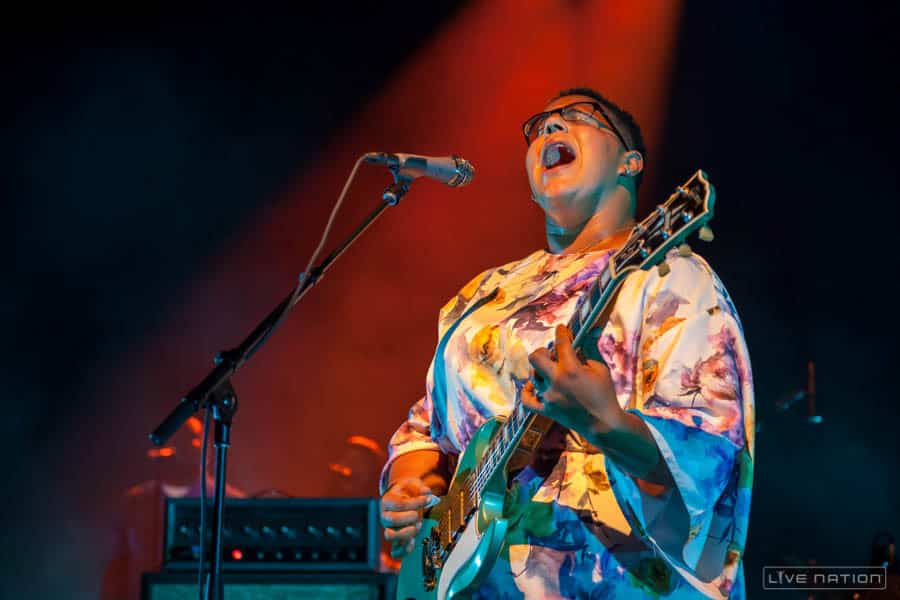 Mid-City Messenger readers get the chance to win two tickets to see Alabama Shakes and Corinne Bailey Rae at Champions Square on September 22. Find out more about the artists and how to enter below!
Alabama Shakes
with Special Guest Corinne Bailey Rae
Bold Sphere Music at Champions Square
Thursday, September 22, 2016, 7:30 p.m.
To purchase tickets, click here.
How to Enter
Like Mid-City Messenger on Facebook (here)
Share our Facebook post about the contest
Comment under the Facebook post when finished
The contest deadline will be noon on Friday, August 26th. The winner will be randomly selected by the NOLA Messenger staff. Good luck!
About Alabama Shakes
Alabama Shakes is a Grammy-winning American blues rock band formed in Athens, Alabama in 2009. The band currently consists of lead singer and guitarist Brittany Howard, guitarist Heath Fogg, bassist Zac Cockrell, and drummer Steve Johnson. The group rose to prominence in the early 2010s with their distinctive and soulfulroots rock sound.
The band began their career touring and performing at bars and clubs around the Southeast for two years while honing their sound and writing music. They recorded their debut album, Boys & Girls, themselves in Nashville while still unsigned. Online acclaim led ATO Records to sign the band, which released Boys & Girls in 2012 to acclaim. The album had a hit single, "Hold On," and was nominated for three Grammy Awards. After a long touring cycle, the band recorded their second record, Sound & Color, which was released in 2015 and debuted at number one on the Billboard 200.
About Corinne Bailey Rae
Two-time GRAMMY winner Corinne Bailey Rae released her self-titled debut album in 2006, reaching No. 1 in the UK and No. 4 in the U.S. The album featured the global hits "Put Your Records On" and "Like A Star." Bailey Rae won her first GRAMMY in 2007 for Album Of The Year as a guest on Herbie Hancock's River: The Joni Letters.
Her second GRAMMY came in 2011 for Best R&B Performance for "Is This Love." In May, Bailey Rae returned with her third studio album and first full-length set in six years, The Heart Speaks In Whispers which debuted No. 3 on Billboard's R&B chart. Featuring "Been To The Moon," "The Skies Will Break" and "Green Aphrodisiac," NPR named it one of their favorite 30 albums of the year so far. The album has gained worldwide acclaim, already garnering four- and five-star reviews.