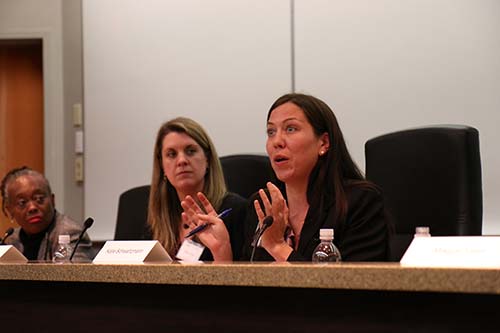 With the release of the Orleans Parish Prison consent decree's first monitoring report expected in a matter of weeks, legal experts and criminal justice activists are waiting for proof that the city's jail is being transformed from a "political to professional organization," a U.S. Department of Justice panelist said during a symposium Friday.
"Is this decree going to work? Obviously, this has yet to be seen," said Laura Coon, a special counsel with the U.S. Department of Justice, Civil Rights Division, Special Litigation Section.
Coon, one of several lawyers who worked on the consent decree, spoke along with three other lawyers and activists at a panel during a criminal justice symposium held at Loyola University New Orleans College of Law.
The  OPP consent decree, an agreement between the Orleans Parish Sherriff's Office, The City of New Orleans, the Southern Poverty Law Center and the U.S. Department of Justice, was created to end unconstitutional conditions at Orleans Parish Prison.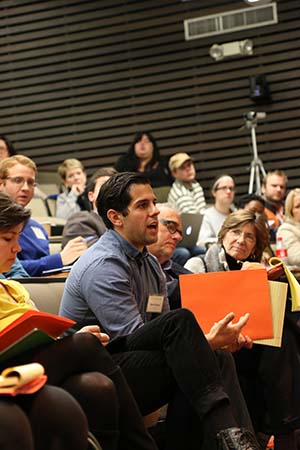 The agreement resolves a lawsuit filed by the Southern Poverty Law Center and intervened by the Department of Justice in 2012. The lawsuit claims that prisoners were being subject to "inhumane" conditions and were at danger in a facility where violence and contraband were the norm, prisoners with mental illness were abused, prison rape was rampant and poorly trained guards perpetuated the problem.
The decree, signed by Gusman in 2012, maintains that "for the first time ever" someone with experience will be running a jail, Coon said, adding that full compliance "for most things" is expected within six months.
During the symposium, Coon and others described the process of getting to a consent decree, which started with an investigation by the DOJ in 2008 and included a fact-finding mission and further investigative process by Maggie Yates, a paralegal with the New Orleans MacArthur Justice Center.
"The reality of our clients was true, and it was horrible, and the reality required no embellishment," Yates said.
Yates said that to corroborate stories, she and co-workers met with 900 people at the jail, collected more than 100 declarations and cross-referenced information in databases to find clear and definite patterns.
The power of client testimonies were "the weapons" of the case, added Katie Schwartzmann, another panelist and co-director of the recently created Roderick and Solange MacArthur Justice Center at New Orleans.
For more details about the symposium, see below for Mid-City Messenger's  live coverage: