Are you looking for that perfect vintage piece to add to your home or wardrobe? Look no further—the duo at Junk Masters has curated a special selection of all things vintage. Read more of their story below.
Locally owned businesses infuse New Orleans neighborhoods with their unique character, and are a big part of why we want to live, work, eat and shop here. The Shopkeeper Stories series shares the vision and personality of New Orleans business owners.
Shopkeeper: Tamika Jackson and Matthew Rosenbeck (co-owners)
Shop: Junk Masters
Since: February 2016
What ignited the spark in you to start your business?
Matthew: It came from me as a visual artist doing a lot of upcycling things, turning them into custom pieces, and Tamika coming from a background in film and wardrobe and considering going into a vintage clothing rental business. Tamika got a space in Central City and decided that we had so much stuff that maybe we should sell some of it. So we did a couple pop-up thrift stores at Tamika's studio in Central City, which were pretty successful and we really enjoyed it. We enjoyed finding this stuff and meeting the people and stories that come along with it. So we were walking to Pirogues Bar, we live like a block away, and we noticed this space was for rent, so we checked it out and jumped on it. We loved the neighborhood a lot, and it seemed like people were liking our stuff, so we decided to take a chance and just went for it.
What makes New Orleans businesses so special?
Tamika: From every business that I've been to here in New Orleans, it's the business owners that make them special. It's hearing everyone's goals and aspiration for their business. It's not a real "cookie-cutter" sort of town, so everybody has their own personality and energy when you walk in the door to a place and I think that's just really special. You have a lot of freedom to do what you want to do and express your business how you want to because everyone in New Orleans is pretty accepting of that, encouraging even. We didn't get the idea for our business because we saw another business and we wanted to emulate it. We totally made this up! And so far it's working (knocks on wood).
Matthew: People appreciate the unique things here and appreciate being able to go to some place they might not find somewhere else. The more personal touches you put into it, the more appealing it is. With clothing, for example, if you would go to another store you might find something that fifteen other people might have, but here, there's only going to be one in the store, so you might want a unique item. As far as the businesses themselves, yeah, I agree, it's the character that people enjoy; it's a festive city and people like to have fun. So if you can have fun with your business, do social events monthly, and have music, that's another way to invite people into your store.
Who are your customers?
Tamika: It's been a very mixed bag. We've seen literally everyone – older crowds, younger folks, people from every background, families, etc. I really like when families come in with their teenagers and the parents say "look, these are records" and introduce their kids to these old relics and new stuff. The parents might buy a couple books, some records, and their kids will buy sunglasses, maybe even find a funky shirt they love. Artists will come in to buy things to make art with. Couples come looking for decor and furniture for their home. We get record collectors…just really everyone. I love it.
Matthew: We get a lot of support from outside the neighborhood, but also many, many repeat customers from the local neighborhoods. We've been getting a lot of support from the Joan Mitchell studio down the street; they've been sending people over.
If your shop was a cocktail, what would it be?
Both: Grapefruit Gin Fizz – it's a century old classic that blends many different ingredients together to make something distinct to New Orleans. We'd add our own pizazz to it by throwing a few dashes of grapefruit into it.
Describe your business in a few words.
Both: We are colorful, eclectic, & timeless.
What's your favorite local biz in your area?
Both: I think it's important to love your own business first. You just have to. It's our project that represents us. But other than us, Domino Records. He has been one of the anchors of the street. Personally, I just like how he held down his space and continued to push vinyl records during a time when it wasn't so popular, and now that it is finally catching on again, he continues to do so.
Will you share your secret lunch or dinner spot?
Tamika: Liuzza's by the Track is really good.
Matthew: We cook at home a lot but, Wasabi in the Marigny is our Japanese go-to.
What advice would you give a budding business owner?
Matthew: You got to be flexible. Listen to your customers and the people in the neighborhood. You have to balance being committed to your vision with what works! If your customers say they like something, then get it for them if you can. Be creative too. Keep interesting things happening, interesting events, and people will come in repeatedly instead of just one time. Lastly, consistency is so important. If you say you are going to be open at a certain time, you must be open. A lot of times small businesses do have the flexibility to close up early if it is slow, but it just takes that one person that showed up after the store was closed early, and they're the ones that won't come back and will vocalize their experience.
Tamika: Don't ignore social media. I know I've spoken to several people who want to start their own business, their own dinner club, or their own music lessons, and I'm like, "Oh great, so what's your Instagram handle?" and their response is, "Oh I don't do social media." Okay well I don't know how people are going to find out about you…you know, it's free to cheap advertising for your business. You just can't ignore it anymore.
For example, I post something on Instagram and then I have someone waiting here the next morning, or they will reply on the post requesting me to hold it and they will be by the store a couple of hours later. It's so crucial to build your community not only physically, but also virtually. We have people in New York following us. One of our customers is an author from New York, and people follow her, and she has shared that we are one of her favorite vintage stores in New Orleans. They will visit from New York and come in just because she posted about us. It's just so important to be out there in that way.
People are really visual. You have to sell yourself visually. We're trying to build a world that people want to be in—musically and with furniture and clothes. We're building a lifestyle that you want to be a part of. With Instagram it's easy to do. You don't even have to say anything; you just show them pictures of your world.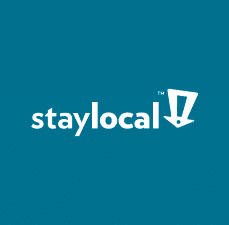 The Shopkeeper Stories are brought to you by StayLocal, the Greater New Orleans independent business alliance, in partnership with NOLA Messenger. This series runs every first and third Tuesday of the month. StayLocal is devoted to raising the visibility and viability of locally-owned businesses across New Orleans through marketing, advocacy, and education. Learn about their work or become a member at www.staylocal.org or email info@staylocal.org.