One of New Orleans' newest bars is now open at the intersection of historic Bayou Road and Broad Street; Pirogues Bar offers a welcoming blend of friendly bartending with a classic neighborhood bar feel.  Come out with a group of friends, and be prepared to make more, as good conversations and high spirits are afloat. Don't leave without trying one of the house daiquiris!
Locally owned businesses infuse New Orleans neighborhoods with their unique character, and are a big part of why we want to live, work, eat and shop here. The Shopkeeper Stories series shares the vision and personality of New Orleans business owners.
Shopkeeper: Albert Silvera
Shop: Pirogues
Since: December 2015
What ignited the spark in you to start your business?
I originally had a bar in Los Angeles, but this is my first one out here. When I got here almost ten years ago, I just enjoyed working for different people and different restaurants, and the last couple of years, I have been getting the itch to get back into it. So in the back of my mind, I had always known I was looking for a place to open up again. I've always loved this road and the neighborhood, and so, when I saw the location available, I felt like it was a good spot for a bar. So far we've met some great people while we were building out the place. People would just pop in or peek their head in—check to see what we were doing. So, it was really just the location and the neighborhood. I love the brick streets. Everything is still mom and pop out here.
What is funny is Pirogues (pronounced pee-rows) is such a hard word to spell and pronounce, so people are coming in looking for pierogies. I might have to start selling a pierogie special! I just always loved that word for some strange reason, and I kind of wanted the place to have a houseboat type of feel—very warm. It's where you would go after a day of fishing, and just come back and hang with the pals.
What makes New Orleans businesses so special?
People are just doing it for the love of it! They're hoping to blend into the mix and be a part of the city, as opposed to other areas where people are more in it for their own benefit and profit. Sometimes people try forcing something too different or unique and are on their own, instead of belonging with their community. I've always felt comfortable here, so it made it easy to try and plant some roots here.
Who are your customers?
We have a lot of people that came with the place because the place had been here for a long time under a couple of different owners. They actually used to sell racing forms here since the track is so close. But we have a mixed crowd: a lot of core locals and then people that live in the area that have been checking the place out. Everyone that comes in seems comfortable, which I think makes the best bars what they are– just a good mix of crowds and everyone enjoying the company of others. You hear stories going around about what the place was like in the past. I think people are liking it–the food, the drinks, and the atmosphere.
If your shop was a cocktail, what would it be?
That's a good question! How about a Scorpion Bowl because it's big enough for everyone to dip their straw in and have a sip of New Orleans.
Describe your business in a few words.
We try and be a friendly neighborhood bar where anyone can come in with consistently good food and friendly bartenders. Come on in with friends, or come on in by yourself. We're happy to have you.
What's your favorite local biz in your area?
I love Kitchen Witch, Pagoda Cafe, Broadview Seafood. The more good places around, the better. We don't really see it as a competition. If people like the place next door, they're probably going to come check out my place, too.
Will you share your secret lunch or dinner spot?
We did go to Crescent City Steakhouse recently. And that's old school in itself and interesting to compare to some of the newer steakhouses. They've just stuck to doing what they've always done…going back to that consistency point I made earlier. People still come in and like it. I love the throwback in time.
What advice would you give a budding business owner?
It's definitely good to immerse yourself in the neighborhood and be open-minded to trying to new things. Also, make a place that people really want to go to. There are too many places in this town to force people to go anywhere in particular. Just be on top of your game. Get to know all the social media aspects. Without our guests, we're nothing really.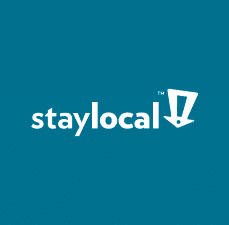 The Shopkeeper Stories are brought to you by StayLocal, the Greater New Orleans independent business alliance, in partnership with NOLA Messenger. This series runs every first and third Tuesday of the month. StayLocal is devoted to raising the visibility and viability of locally-owned businesses across New Orleans through marketing, advocacy, and education. Learn about their work or become a member at www.staylocal.org or email info@staylocal.org.