Community Book Center has been an anchor in New Orleans for 33 years! It is no coincidence that "community" is within their name; step inside the doors and you are warmly welcomed by co-owners Vera and Jenn. They'll guide you through their selection of cultural books, art, clothing, jewelry, soaps, community space, and more. Plus their new art installation, "The Baobab Tree of Knowledge & Life," is a must see.
Locally owned businesses infuse New Orleans neighborhoods with their unique character, and are a big part of why we want to live, work, eat and shop here. The Shopkeeper Stories series shares the vision and personality of New Orleans business owners.
Shopkeeper: Vera Williams
Shop: Community Book Center
Since: September 1983
What ignited the spark in you to start your business?
As a substitute teacher, I went to schools and could not find books reflective of the majority of the population. I decided to address the void in the books, particularly children's books, that did reflect African-American children and their cultural heritage. I knew they existed because I had a collection of these books in my personal library. So I began bringing my own books to the schools where I worked, and I saw the profound effects that it had on the children to open up the books and see images of themselves there, as well as culturally relevant stories relating to the characters in the book.
What makes New Orleans businesses so special?
In general, most of New Orleans' businesses are local, community, and family-based businesses that are connected to the communities where they are located. The businesses are supported by the community and also the businesses support the community. It has historically been a two way street, even if it wasn't always even exchanges, everybody won and got something out of it. Whereas now, in many areas, businesses might be owned by someone with outside ties, with outside interests, and therefore, it's more about what they get and take away as opposed to what they really put back into the community.
Who are your customers?
Everybody! Lottie, Dottie and everybody. We still are a destination stop where people come to us specifically for the products we offer. Even more than the products, it's the service we strive to offer, which is more personal, experienced and community-based. We have quite a few teachers new to the area that come to CBC to get a feel for what they need to know in order to navigate the educational landscape. Some of them want to be able to provide culturally relevant books to their students, so they come here for recommendations. We are knowledgeable in this area and try to direct them to resources that will benefit their students as well. Also, parents who are looking for required readings for their children that don't want to go outside the parish to the big box stores, and want to "StayLocal," come to us. Even if the schools don't necessarily recommend us, parents over the years know that we try to meet their needs.
We are a community center in addition to a book shop. We also carry African fabrics, particularly African inspired fashion, t-shirts, art, jewelry, and other crafts and artifacts from Haiti, Brazil, Africa and the Diaspora. We host pop-up events, but we also provide space for growing and new entrepreneurs to sell their products. We have a new line of T-shirts and drinking cups called "New Orleans Born, Raised, and Returned." They are developing new products that reflect the pride of native New Orleanians… Therefore, we get a mix of people through our doors.
If your shop was a cocktail, what would it be?
"Afri-cane" juice – I can't tell y'all exactly what's in it… it's a secret. It has some ginger, mint, cane sugar, some citrus juice, a little strawberry, and other herbs. It's non-alcoholic; we want to be level headed.
Describe your business in a few words.
A literary, cultural, artistic, and community meeting place.
Will you share your secret lunch or dinner spot?
My favorite lunch place is Coco Hut. They have awesome wraps and fish plates. She also does a really good soup, in addition to the cane juice. My favorite secret dinner place is the Half Shell on Esplanade. Also, Lil Dizzy's on Esplanade and Robinson is my favorite breakfast spot; they specialize in grilled biscuits and have great fish and grits.
What advice would you give a budding business owner?
Do your research. Research your business idea, its needs, who your customer base will be, and establish a sound business plan. Try to have some reserve capital just in case your business doesn't take off right away, you'll have something to fall back on. Also provide the best consistent customer service that you can.
What is your favorite thing about this area?
On Bayou Road, we have a unique blend of independently owned businesses. It's a unique cultural commercial corridor that is continuing to grow. We could really benefit from more exposure from our local tourist entities that could direct tourists to our area. Bayou Road has a unique history and so much to offer. We are the oldest street in the city- we still have our cobblestone roads and still some of our older buildings. There is St. Rose of Lima church which soon will be the home of Southern Rep Theatre. We also have museums like LeMusée de F.P.C. (a museum of free people of color) on Esplanade, and our neighbors and partners at the Joan Mitchell Center, which bring in artists from around the country and the world and connect with local artists as well. So you see, we are a unique blend of businesses and services trying to support one another.
Keep up with Community Book Center through their Facebook page here.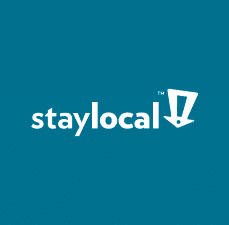 The Shopkeeper Stories are brought to you by StayLocal, the Greater New Orleans independent business alliance, in partnership with NOLA Messenger. This series runs every first and third Tuesday of the month. StayLocal is devoted to raising the visibility and viability of locally-owned businesses across New Orleans through marketing, advocacy, and education. Learn about their work or become a member at www.staylocal.org or email info@staylocal.org.