The Shopkeeper Stories series shares the vision and personality of New Orleans business owners. Locally owned businesses infuse New Orleans neighborhoods with their unique character, and are a big part of why we want to live, work, eat and shop here.
While drainage system improvements and road construction make "shopping local" a bit more challenging in the short term, the critical improvements mean our city will be safer and stronger for generations to come. We hope you are inspired and continue to shop small and shop local—even if it takes a little extra time!
Shopkeeper: Debbie Lindsey and Philipe LaMancusa
Shop: Kitchen Witch
Since 1999

What ignited the spark in you to start your business?
Philipe: After retiring from my travels on the West Coast here in New Orleans, I noticed that I had accumulated 5,000 cookbooks, so I opened our shop on Rampart Street. Shortly after, Debbie and I became a couple, and we evacuated for Hurricane Katrina. And then, when we came back… I still had 5,000 cookbooks! We didn't think they were going to be here when we got back. So we saw a location on Toulouse Street in the French Quarter like a month after Katrina, and I thought it would make a great cookbook store.
Debbie (interjecting): And I thought he was out of his mind! As I tell people, it was beer… BEER is what sparked it…(laughs) He said, "Do you want to go into business?" and I was like "No, no, no! Hell no," but…I'm really glad we did. So the next day, we took out a loan and opened up with one of the world's smallest bank loans, and at the time we found the best landlord and lease agreement we could possibly wish for. For 10 years we were just very blessed. Otherwise, we could not have done it. It would have been a very expensive hobby. Rent is everything.
Philipe: So when rent was indiscriminately raised beyond our reach, we found this location, which is three blocks from where we live. Closing the shop on Toulouse Street and not reopening was not an option. This is our shop. It doesn't bring in a lot of money, but it's our shop. It's a work of love. It's a passion, and we love what we do.
We are on one of the first streets ever made in New Orleans – Bayou Road. This was the portage road down into the French Quarter from the Lake. So we are on a historical place.
The area is getting new blood in; they're painting their facades and putting new awnings. New independent business people are creating roots here. At the same time, there are many anchored businesses in the area that have kept the area vibrant, like Domino Sound and CoCo Hut… AMAZING! Have you ever been in there? When you walk in, you are in a Caribbean country. I mean you can hear the surf and feel the sand under your feet. It's the real funky deal!
What makes New Orleans businesses so special?
We are here to make a living, but at the same time we are the concierge and the backbone of the entire city. We are here to show our people a good time; we are raving disciples of New Orleans; from A to Z, we tell you where to go!
Who are your customers?
Debbie: Our client base for the first 10 years (when the business was on Toulouse Street in the French Quarter) was developing a really good reputation with visitors in the French Quarter. Predominantly there were tourists walking in and out our doors, so the foot traffic was fresh faces every day and they became repeat customers.
Slowly local folks started reading about us on social media and in magazines, such as write-ups in Savour and Bon Appetite. Thank goodness once we moved here to Broad Street, tourists have spread out from just the Quarter by bikes and buses. They're going to bed and breakfasts and they are still our customer base, locals are what we need, but not what we have really gotten since moving here. Here and there, we will get some of the food industry people and local chefs. Like yesterday, we had three groups of cooks and chefs from local restaurants come in and that was very encouraging. Chefs can really resonate amongst the local community, so it's still to-be-determined who our customer base will flourish into.
If your shop was a cocktail, what would it be?
I would say… in its fanciest moments, a Sazerac, because that's New Orleans—a little complex but still old school; tasty and damn pretty. But then there are its moments and it's a Pabst Blue Ribbon. Then at times, when life hits you, it's a Hurricane. (laughs)
Describe your business in a few words.
The magic is in our name – knowledgeable, friendly, and funky! We are cookbook gangstas.
What's your favorite local biz nearby?
Debbie: I don't want to play favorites, but I love Liuzza's by the Track. It doesn't matter who they hire, they instantly become like family. It's unfair to just make me pick one, because they are all so special to me.
Philipe: I like Seasoned. They are female owned business that sells "experienced" cookware. It is a wonderful shop. They travel the country and shop at estate sales and pick up excellent cookware. Cookware is kinda in my blood along with cooking. They are the epitome of the young, wide-eyed business owners that are in it because it's what they love.
Will you share your secret lunch or dinner spot?
Philipe: The filling station right down the street at Orleans and Broad has the best (sorry Willie Mae's) fried chicken. It looks like a filling station because they have a couple of pumps out front, but when you walk in there's a whole meat market. It's where people go to get their boiled turkey necks, pickled meat, and their fried chicken station is just THAT good, on top of the price point being just right.
Just a few days ago a blogger from New York came in the store, and she had already eaten at a place I would have recommended her get a po'boy from. She wanted to know what other places she should go, and I told her the "orange house"—in the phone book it's called the Rampart Street Foodstore. They make a great yakamein and their shrimp po'boy has got to be one of the best in the city. When you want it dressed, they put mayonnaise on both sides of the bread and they heat up the bread. The price is unbeatable, and two people can eat it.
What advice would you give a budding business owner?
Philipe: The thing about small businesses is they give you the human touch. You need to have that experience in your city because putting a face behind a business is just so important. Yelp and Google can help with the touristy recommendations around the city, but business owners are an entirely different and interesting encyclopedia on New Orleans – we aren't afraid to give our honest opinion on something.
What is your favorite characteristic about this area?
Debbie: With creativity, you can bring people off the main path. Pagoda has been a great leader in that. We are a very diverse mix of business owners here—the Asians, the Palestinian, the Mardi Gras Indian Chief is on the other side of us. It's a real life 21st century neighborhood. You could do one of those sitcoms here!
And these people are aces. Nabil – he's from Palestine and he shared with us one day "I'm so glad y'all are my neighbors"… and that stays in my head on the nights that I go to bed thinking there's no way we can pay the rent this month, and it makes me feel like I have to stay in business. Our neighbors are family. It makes me feel like we have to stay! Now the stoopers, it took me years to completely get that it's just stooping, and every afternoon it's like a mural of guys of all ages hanging out, just stooping. It's just…it's still real here. I hate to say it, but the Quarter, to me, is missing that.
Philipe: We have a gumbo here! All the different ingredients are melding together here, making up the flavor of New Orleans. We know when someone is getting married, we are all keeping a friendly eye on one another, and the ladies are still making huckabucks. New Orleans is still here and we got real flavor right here.
Kitchen Witch
1452 N. Broad Street (at Bayou Road)
(504) 528-8382
Learn more about Kitchen Witch at kwcookbooks.com.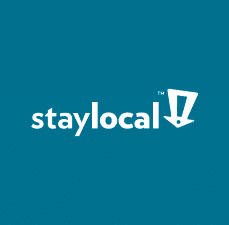 The Shopkeeper Stories are brought to you by StayLocal, the Greater New Orleans independent business alliance, in partnership with NOLA Messenger. This series runs every first and third Tuesday of the month. StayLocal is devoted to raising the visibility and viability of locally-owned businesses across New Orleans through marketing, advocacy, and education. Learn about their work or become a member at www.staylocal.org or email info@staylocal.org.